Etes-vous un Angel ?
L'Angel Squash Club avec sa base à Sandweiler est largement considère comme l'un des principaux clubs de squash au Grand-Duché de Luxembourg.
Angels offre une maison conviviale et accueillante à tous ceux qui ont une certaine expérience de la pratique de ce sport de raquette passionnant et rapide, tout en offrant un environnement accueillant à tous les débutants qui sentent l'envie d'apprendre la pratique de notre sport favori.
Nous garantissons un cadre social agréable tout en remplissant toutes les exigences sanitaires en vigueur.
Angels participe aux compétitions nationales et internationales et offre des séances d'entrainement adaptées a tous les niveaux de jeu. Actuellement quatre équipes masculines seniors et une équipe féminine participent au championnat, notre première équipe masculine étant championne du Luxembourg la saison écoulée.
Une grande importance est accordée au développement des enfants et juniors du club. L'amusement et le plaisir du jeu est de nos principes majeurs.
Les anges sont également actifs au niveau social avec un calendrier charge de tournois et d'évènement conçus pour améliorer la convivialité de ses membres tout en contribuant positivement à l'environnement local et en soutenant d'autres activités à Sandweiler et au-delà …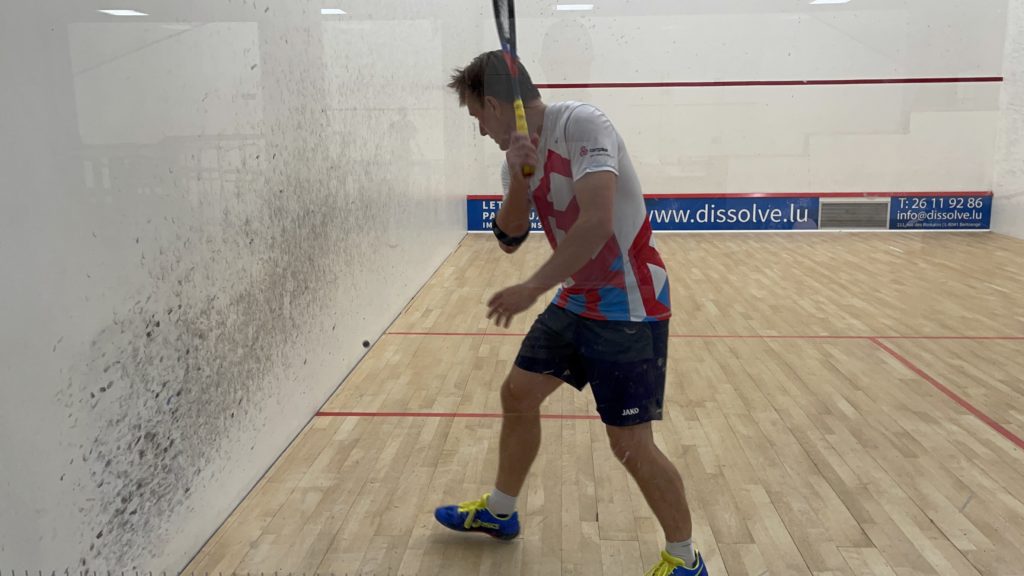 Are you an Angel?
The Angels Squash Club is based in Sandweiler and is widely considered to be one of Luxembourg's leading squash clubs. Angels provides a friendly and welcoming home for anyone who has some experience of playing this exciting and fast racket sport as well as offering a healthy environment to anybody who might like to learn about the game and also to any individuals looking to improve their physical condition in a socially positive situation.
Angels runs competitive teams and training sessions to suit all standards of play. This currently includes four senior men's teams and a ladies team with the men's first team currently enjoying being the Champions of Luxembourg. Great importance is given to the clubs junior development program and juniors are always very welcome to join in the fun! Angels are also socially active with a busy calendar of tournaments and events designed to improve the lives of its members whilst contributing positively to the local environment and supporting our lives in Sandweiler and beyond…
Also check out our Facebook page:
https://www.facebook.com/angelsquashclubluxembourg/